Creating a great logo is not easy. It can be very tough if you're new to logo design or design in general. Your business deserves a great logo and I'd like to work with you if you're having trouble.
I've worked with over 1,200 clients. Order your logo today and let's get started!
Most of the clients ask me what is the process I follow for creating a great logo. I would think to write a blog instead of writing each time separate emails for each client. Hope this helps the clients/designers to understand how I begin the work.
Kick Off The Project:
Before I discuss with the client, I start exploring about the company, competitors, online presence and social media presence. I just do a little background research before starting a formal discussion with the client.
Gathering Information:
When I start to begin the work, my first step to sending a questionnaire to the clients. I ask everything about the project which helps me to understand what is the product, why they need a new logo, what purpose they would like to solve, customer geography, age group, company profile etc. It's important to always know the specifics of what you or the client is looking for before you start. Generally, for most projects, I only need to ask the client 5 questions:
Name of the service/product
Any slogans to use?
Any specific colors schemes in mind?
What are you trying to convey through the logo?
Any other specifics?
I called it "Creative Brief". Pretty straight forward, now I know what I have to work with.
Below is the real brief from one of the logo projects I've worked.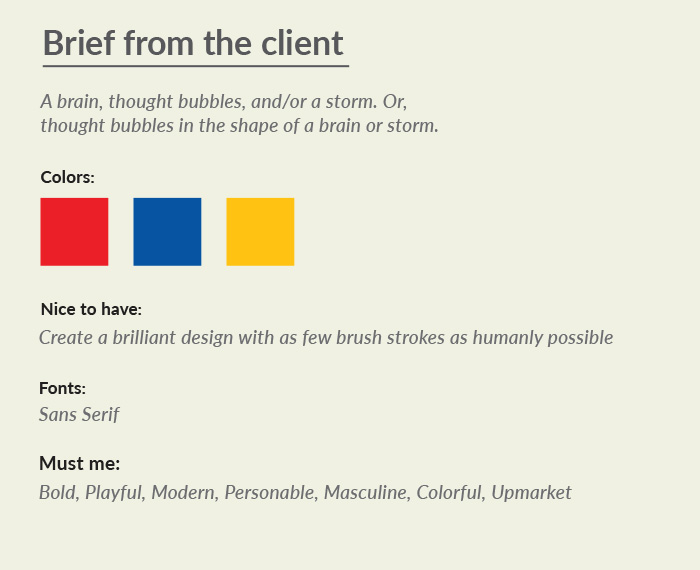 Brainstorming:
Normally other designers start working directly on the computer but I start with my pencil. I scribble each and every possible idea which can solve the client's purpose. Here are few examples of sketches I normally do in each project.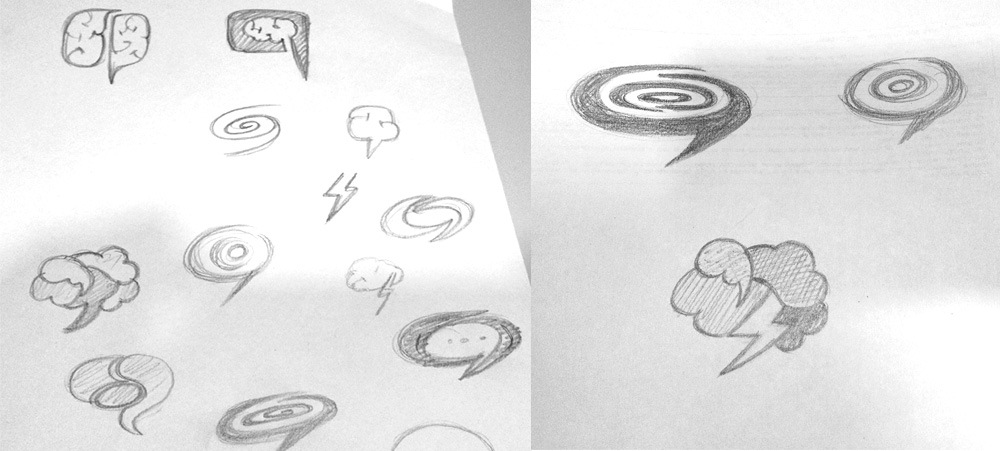 Getting Approval on logo ideas:
Client review the idea I present and they choose any of the ideas they like. Or they can suggest other ideas if necessary or ask to combine two ideas into one. Once I get approval on the idea, I move forward to the next step – Converting Scalable design.
Scalable Designs:
I always come with more than one design options. So the client would have more opportunity to select the right one. Even they already chose one, I come up with more options to help them to take the right decision.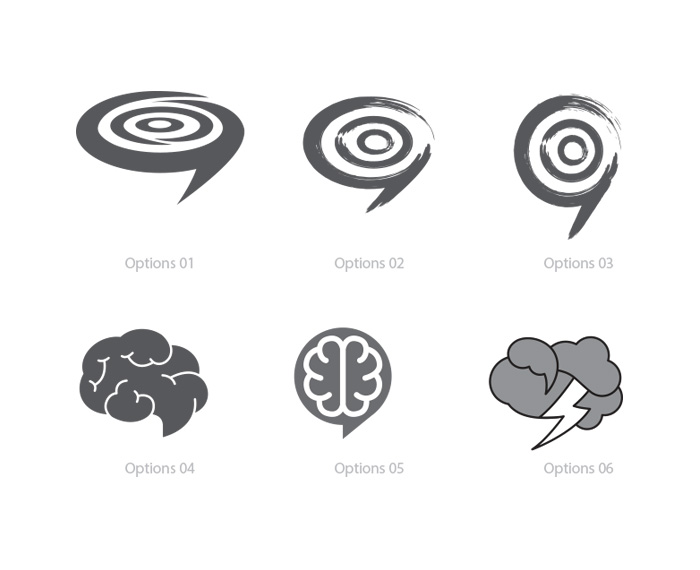 They have selected option 2 with few modifications. Like they wanted me to angle it 360 degrees. So it would look like the small letter "b".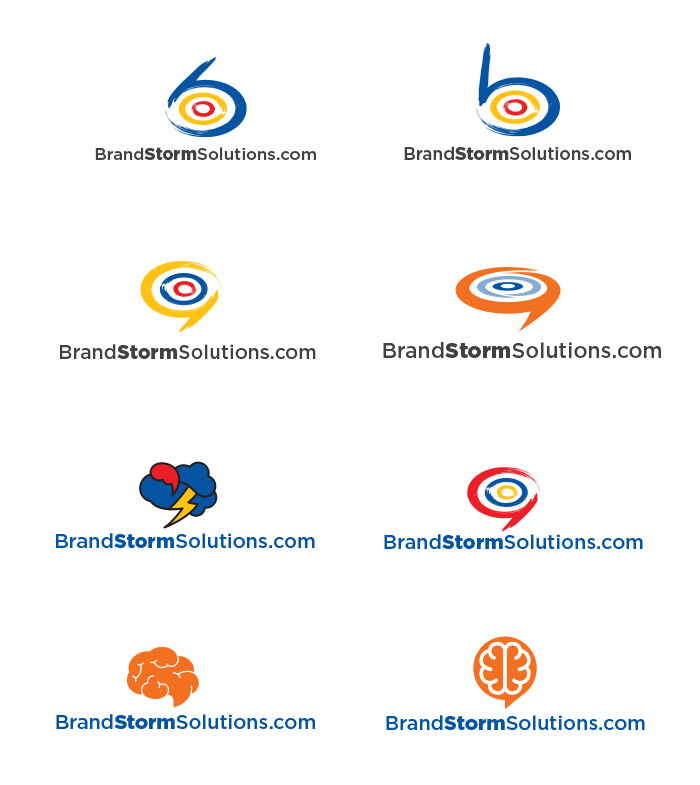 Experiment with Font Selections:
Once the client saw above options they have chosen the second option. As the logo symbol is finalized, I start experimenting with the font selections. After few hours of work, I finalized this: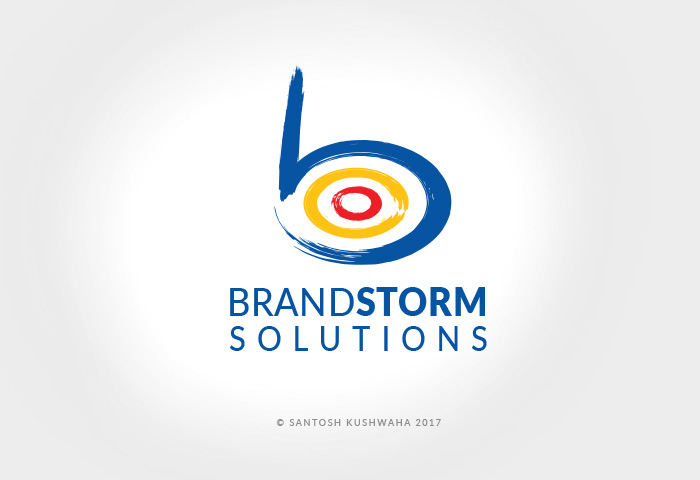 and they just loved that. Let me know if you like the process and would like me to create a logo design for your brand. The fee is reasonable and it starts from $200 only.
Contact me at kush.santosh@gmail.com
Thank you 🙂